help deliver meals to families
Meal Service During the Pandemic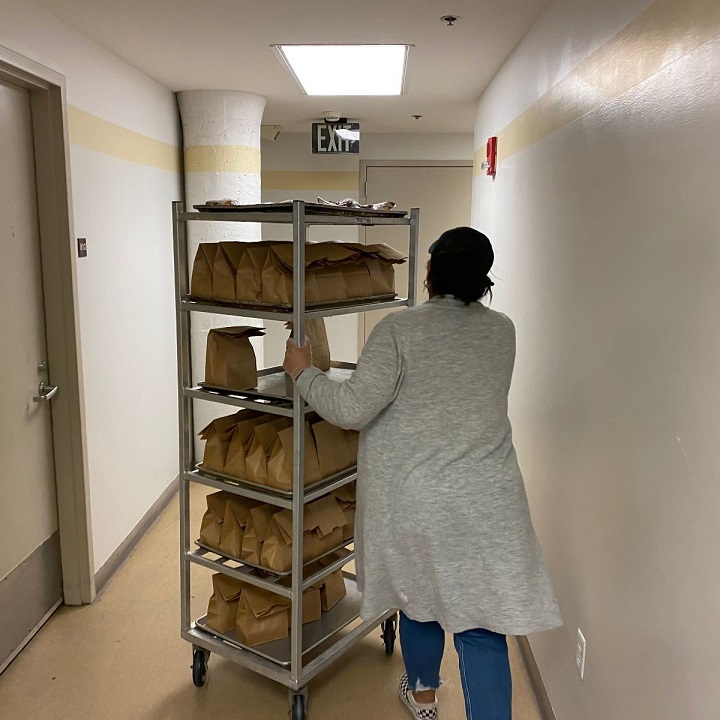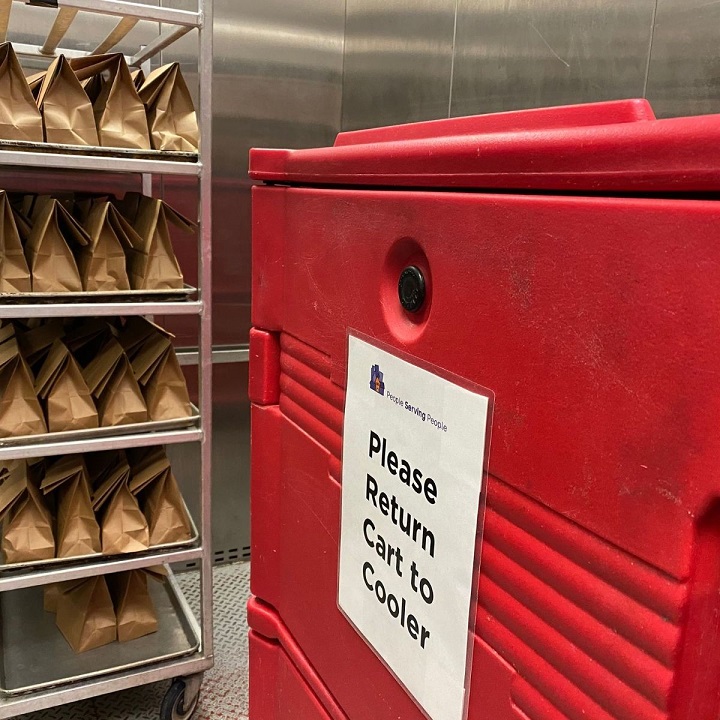 People Serving People is looking for volunteers to accompany staff in delivering meals to families in our shelter. As we continue to keep our dining hall closed, our staff have been delivering meals to families room by room. This additional responsibility is straining our staff, so we are asking for our community to help.
Making sure families do not face food insecurity is a big part of what we do. We are currently seeking volunteers that are able to commit to a weekly, bi-weekly, or monthly shift for breakfast, lunch, or dinner delivery. Weekday and weekend shifts are available.
We are taking every safety precaution to ensure the health and safety of our guests, volunteers, and staff. We are following all guidelines provided by the Minnesota Department of Health. Efforts to maintain social distancing are in effect and our safety policies are constantly being updated. Volunteer temperatures will be taken before the beginning of each shift. Personal protective equipment will be provided including masks, gloves, and face shields.
Please contact Maria Pederson if interested in volunteering for meal delivery or for more information.