About People Serving People
People Serving People is the largest and most comprehensive emergency shelter for families experiencing homelessness in Minnesota and a dedicated leader in homelessness prevention.
Mission: We exist to see families thrive.
Vision: Healed families. Transformed communities.
Our emergency shelter in downtown Minneapolis features 99 emergency housing units and 10 two-bedroom supportive housing apartments. We offer a broad range of on-site programs and services designed to address common barriers faced by families experiencing homelessness. In addition to the onsite programs offered at our shelter, People Serving People's Center of Excellence creates opportunities for children to learn and grow in our community.
Our work is not finished after a family exits shelter or transitions from our Center of Excellence. People Serving People also educates our community about access to early childhood education, rental assistance for homeless and highly mobile students, investments in affordable housing, childhood trauma, and other barriers often faced by the families we serve.
Media & Privacy Policies
People Serving People welcomes news media. As we are an organization that serves families in crisis — the safety, privacy, and security of our those we serve is our number one priority. We ask that news media do not film in or around our buildings without permission. News stories involving the families we serve require expressed written consent. We encourage news media to contact our staff for assistance in developing stories.
.
Expert Staff
People Serving People's staff offer expertise on a variety of subjects.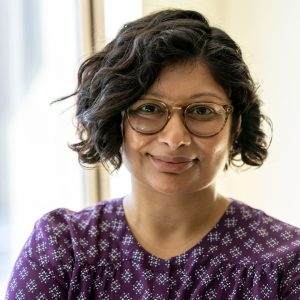 Rinal Ray
Chief Executive Officer
— Childhood, youth, and family homelessness
— Systems change, public policy, and coalition work
— Racial equity
— Trauma informed care
— Community engagement
— Nonprofit advocacy
— Early childhood development policy
— Organizational mission, strategic plan, culture and narrative
m
---
m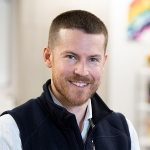 Jake Gale
Senior Director of Operations & Planning
— Operations
— Security
— Resident Resources and housing
— Trauma informed organizations
m
---
m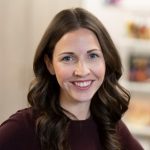 Laurel Lilligren
Director of Family Support
— Guest services
— Advocacy
— Employment services
m
---
Contact Us
Please direct all media requests to media@peopleservingpeople.org
Resources
People Serving People — Information Flyer
People Serving People — Strategic Direction
Wilder Research — Homelessness in Minnesota 2018 Report
Press Releases
December 14, 2021 — Families for Finance Program + Self-Pay Policy Press Release
July 2 through November 20 — CEO Transition
m