trainings

Trauma informed care is pivotal in creating stability for children in our community, improving family stability, increasing the well-being of staff and volunteers, and growing long-term family and community resilience. In this season of remarkable change and community power we commit to working closely with our partners and peers to increase the community's capacity around trauma informed care and family resilience. People Serving People is excited to host its Building a Trauma Informed Community Series for a third year this summer. And this time, we're taking in online!
Geared to staff, community members, volunteers, partners and colleagues that work with families, people experiencing homelessness, children and youth, and people who have experienced trauma, this series will introduce you to trauma informed care principles and an opportunity to apply them to your unique context.
Join us for the whole series or specific sessions. Each session will take place online via Zoom Fridays from 10:00 – 11:30 a.m.
Registration is required for access via Zoom. Register for the series or individual sessions by contacting Nicque Mabrey at nmabrey@peopleservingpeople.org
August 14 | Trauma Informed Care 101 and Discussion
August 21 | Trauma: Historical, Intergenerational, and Current Reality
August 28 | Trauma Informed Organizations and Application
10:00 – 11:30 a.m. on Zoom with chat afterward.
Each session features content delivery and an opportunity for participants to apply that content in their own context – whether that be individual, organizational, personal or professional.
Donations are appreciated and sessions will be free. This is possible from generous support by our partners at ReCAST Minneapolis.
We strive to ensure that our events are accessible to all individuals. If you have accommodation requests, such as sign language interpreters or other accessibility requirements, please contact Community Engagement Manager, Nicque Mabrey at nmabrey@peopleservingpeople.org at least a week prior to the event. Although we will attempt to meet all accessibility requests, late requests may not be fulfilled.
Session Descriptions 
Session
Goals
Training Content
Trauma Informed Care 101 and Discussion
Participants are introduced to trauma informed care and understand its basic concepts

Participants identify and prioritize areas where they would like to grow their trauma informed capacity

People Serving People shares our goals in this work

Trauma informed care primer and content that includes an overview of:

Adverse Childhood Experiences Study (ACES)

Impact of trauma on brain development

Intergenerational, cultural, collective, and historical trauma

Self-care and secondary trauma

Trauma: Historical, Intergenerational, and Current Reality
Participants gain historical context on the intersection of the African American experience and trauma

Participants are exposed to tools to move from understanding to action

Overview of Historical Trauma

The impact on African Americans

White perception as reality?

Post Traumatic Slave Syndrome

Trauma Informed Organizational Applications and Practice
Participants gain perspectives from one another and workshop their own scenarios and application challenges around trauma informed care

Participants will be exposed to concrete ideas on how organizations can think about moving toward a trauma informed care lens

Participants will gain confidence in their ability to guide their organizations toward adopting a trauma informed approach

Tension between accountability and being accommodating

Tension of sharing power and what that looks like

Story sharing through two case examples of trauma-responsive organizations

Organizational development change theory (2 loops and 7 steps to developing organizational trauma responsiveness)
Series Trainers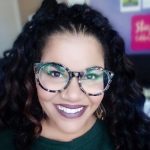 Nicque Mabrey, Community Engagement Manager, People Serving People
Nicque is responsible for managing community engagement through our robust community partnership program, trauma informed care community capacity building, supporting guests in leading our Civic Engagement, and developing an organizing model unique to families experiencing homelessness. She is a Community and Cultural Organizer, proud to be building power in Minnesota for over 15 years. Nicque holds a Bachelor of Science in Social Work from The College of St. Scholastica.
Previously, Nicque served in Elections at Hennepin County, GOTV Coordinator with MN Voice, and Associate Director of Policy for Outfront Minnesota. She is passionate about healing work through intersectional, multi-generational racial justice movements that center youth and families. Nicque is a past Board Chair with Neighborhoods Organizing for Change and Leader with Take Action Minnesota. She grew up in rural Wisconsin and now lives in St. Paul.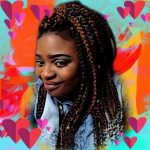 Erica Valliant, Whole Family Systems Manager, People Serving People
Erica is responsible for managing a Core Team of stakeholders in a learning process and partnership to explore the problem of family homelessness that overwhelmingly impacts African American and Native American families through a whole systems approach, exploring areas that include childcare and quality early-learning education and preventing the re-occurrence of the experience of family homelessness. She is a member of the Regional Expert Network for Heading Home Together: Minnesota, a table of public and private stakeholders responsible for executing the state's plan to end homelessness.
Erica came to People Serving People after serving as a Community Engagement Specialist for the Science Museum of Minnesota, where she continues to support projects. She is also a parent organizer with Education Partnerships Coalition, a grantee through the StriveTogether's Cradle to Career Community Challenge Strategic Initiatives Fund. Her professional background includes financial services, insurance, and  telecommunications.
Erica graduated from the Amherst H. Wilder Foundation's Neighborhood Leadership Program and Community Equity Program. She is currently a Boards and Commissions Leadership Institute fellow at Nexus Community Partners and is the Chair of the Summit University Planning Council Board of Directors. She serves on Ramsey County's Low-Income Committee Citizen's Advisory Council, St. Paul's Blast off to Kindergarten, Victoria Theater Community Engagement Committee, Saint Paul Promise Neighborhood's Parent Council, and her children's school P.T.A. She also is a trained circle keeper.
In 2018 Erica received an Unsung Hero award presented by Minnesota Communities Caring for Children. She is a mother of three and Chicago native who has lived in Minnesota for over 15 years.
Invited (acceptance pending)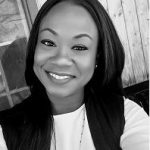 Kelis Houston, Village Arms
Kelis Houston is Founder of Village Arms, a Christ-centered non-profit organization dedicated to aiding and assisting African American youth and families impacted by child protection. She serves as cultural consultant and small group facilitator to child welfare staff, students and service providers with training designed to bring a new level of cultural awareness to those working within the African American community. In addition to her full-time work and advocacy, she also serves as Chair of the NAACP Minneapolis' Child Protection committee and board of directors of the MN Trauma Project.