covid-19 updates
June 4, 2021
The city of Minneapolis lifted its mask mandate on June 1st. We continue to take our lead, however, on the use of personal protective equipment (PPE) in our spaces from the Minnesota Department of Health. MDH continues to recommend mask use in shelters and schools. While vaccination is increasingly widespread statewide, it's still not widespread among many of the families we serve. This means people remain at risk of experiencing severe COVID. The following are the guidelines currently in place to prevent COVID transmission among staff and families: 
Face masks are required. In addition to vaccination, face masks are still an essential tool to stop the spread of COVID-19. 
Social distancing is required. Together with vaccination and masking, maintaining at least six feet of physical distance is a crucial way to prevent transmission. 
Eye Protection is no longer required unless safe social distancing cannot be maintained or if staff is supporting someone with COVID-19. Wearing eye protection is a good way to further reduce the risk of catching COVID-19, especially for those who haven't been vaccinated. Anyone who wishes to wear eye protection is free to do so.
January 30, 2021
People Serving People has learned that the COVID-19 vaccine will be available to all shelter families and staff in the afternoon on February 17. Please click here for more information.
April 10, 2020
People Serving People's Senior Leadership Team sent an email to our entire staff about our pandemic plan on Friday, March 13. In the email we outlined our values and priorities for the weeks and the work ahead of us. We indicated that our top priority is the health and safety of our staff – so they can keep showing up to ensure the health and safety of our families – to continue the critical shelter and supports we provide at People Serving People. We outlined that we want to empower staff and supervisors to plan and make decisions that promote health, safety, and continuity of services for themselves and the people in their lives.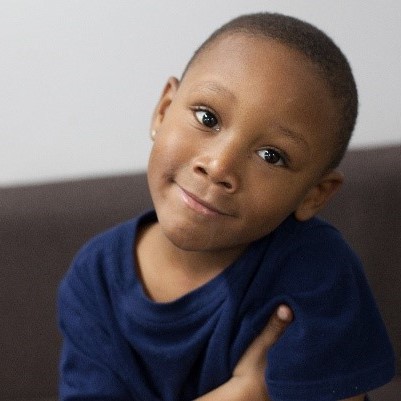 Circumstances change, but not our values
It's been more than three weeks since we shared that message and nearly every day since, we have been making decisions and changes to try to stay true to these values and priorities. People Serving People's incredible, hard-working team continues to show up in all the ways they can and will continue to through the duration of this pandemic. We are committed to our families and community. Not only are we striving to keep our shelter and Center of Excellence open to serve our families, we are also activating our organizational strengths to respond to the broader community's needs. We are offering child care for children of essential workers at our Center of Excellence Preschool and Learning Center. We are prioritizing spaces for children of healthcare, emergency, and critical or essential sector workers. We continue to provide child care for previously enrolled families who risk the loss of their employment without child care.
We are working to reduce the spread of the virus
In an attempt to mitigate the spread of coronavirus and the risk to our families and staff, things have been different at People Serving People these past few weeks, and they will continue to change. All door handles, elevator buttons, and stair rails are cleaned three times a day. In order to promote social distancing, the dining hall, playground, and family lounges are closed. We have temporarily suspended Family Support Services Groups, the Healthcare for the Homeless Clinic has a new procedure, there are less children in the Early Child Development Program, and our front-line staff are wearing gloves – some are wearing masks. We are delivering meals to guest rooms and providing more health information to families. All of these changes are to protect our families and our staff.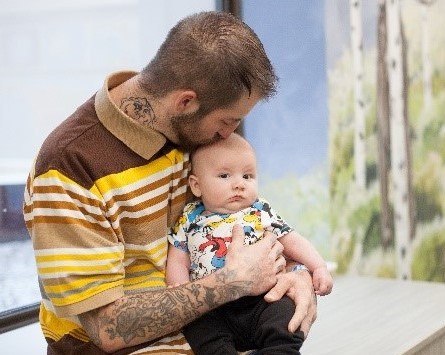 Our families are struggling with the isolation
While the changes we are making to our operations are necessary to protect our guests and staff, they are also hard. We all crave relationship and connection – it's hard when you can't hug someone or give them a high-five, especially in the midst of something difficult. We're starting to observe stress and trauma responses amongst families who are doing their best to cope with these difficult days. Our staff are responding with trauma informed care, smarts, and compassion, and our Family Support Services Advocate team continues to work with and support families one-on-one.
COVID-19 is disproportionately impacting our families
We recognize how the pandemic will impact communities of color with the least financial resources and the least access to truly affordable and stable housing. Coronavirus is devastating African American and Native American communities across the country. From New Orleans, Detroit, and Milwaukee communities of color are harder hit by this virus – further exposing the health disparities caused by systemic racism and inequity. According to Insight News, just next door in Wisconsin, as of March 27, "of the state's 14 COVID-19 deaths, eight of the victims were Black. That's 57 percent of all Wisconsin deaths in a state where the Black population is just 6.7 percent." Many in these communities – broadly and at People Serving People – have underlying medical conditions that increase their risk for serious complications from COVID-19. We recognize that the communities we serve will likely be the hardest hit.
We are showing up for one another
This is uncharted territory for our organization – living through a global pandemic and working with families experiencing homelessness. While I struggle to see all of the lessons that this pandemic will teach us, what it has already reinforced for me is our inextricable interconnectedness – globally and locally – and that we belong to one another and must show up for one another in difficult and joyous times.
When those with the greatest barriers do well, we all do well. Thank you for your support and for recognizing your role in keeping our entire community healthy.
Sincerely,
Rinal Ray, Interim Executive Director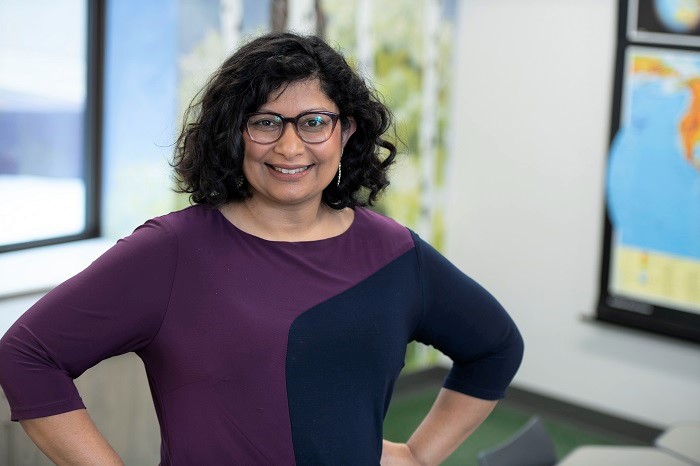 March 16, 2020
From Daniel Gumnit, former CEO
At People Serving People, the safety of our shelter families, staff, and community is our top priority.
.
We exist to see families thrive – your family, the family of our staff, and the families in our care at our emergency shelter and the Center of Excellence. In response to the increasing spread of COVID-19, People Serving People will be implementing a number of changes to how we operate within our shelter and in our community.
Emergency Contributions
To support families through this pandemic, we're asking for your help with emergency contributions. Hand sanitizer, baby wipes, and other essentials are an urgent need for families in shelter. Additionally, we're asking for things like coloring books, crayons, snack packs, and other items to stimulate kids while they're out of school. Right now, we're asking for new and unopened donations. Items can be purchased through our Amazon wish list or dropped off at our shelter.
As always, financial gifts can be made online and provide immediate support to the work of People Serving People. We are thankful to all who think of our organization during this difficult time.
Suspension of Volunteer Activities and Events
Effective Tuesday, March 17, People Serving People is temporarily suspending all volunteer opportunities and fundraising events. This is to ensure the safety of our guests and community by limiting the number of visitors in and out of our buildings. This will be a difficult change for our outstanding community of volunteers, supporters and our organization. We invite those who are looking to contribute to our organization during this time to make a donation or monetary gift.
Serving Families
People Serving People staff will continue to serve families in shelter to the best of our abilities. To limit physical interactions within our building and due to the suspension of our volunteer program, we will be temporarily discontinuing meals in our dining hall. Staff will instead deliver meals directly to each individual housing unit in shelter. We will also be limiting certain guest programming. This pandemic presents unique challenges to how we serve our families and we're committed to finding effective and dignified solutions.
Early Childhood
Families continue to be at the center of our work and we are doing everything we can to support our community during uncertain times. For the time being, our Early Childhood Development Program and our secondary location, The Center of Excellence Preschool and Learning Center, will remain open and operating. We believe this decision is in the best interest of our families and communities, and is based on guidelines by The Minnesota State Departments of Health and Education.
Staff
In addition to supporting guests, People Serving People is committed to supporting staff and maintaining jobs. This includes offering remote work options when possible, providing sick pay in the event that a staff member becomes ill, and holding positions for those who don't feel safe returning to work. Staff is encouraged to put their safety and the safety of their loved ones first.
On a public health note – as our staff continues to serve families who have no other place to go, we ask our broader community of supporters to please consider staying home if you're able. This makes it safer for staff at organizations like ours to continue providing these essential services.
While People Serving People looks to support our guests, staff, and community in the immediate future, we understand that we are facing a long-term situation. We're hoping for your continued support today, tomorrow, and on the other side of this crisis. We thank you for keeping our organization and the families that we serve in your hearts and minds.
With best wishes,
Daniel Gumnit, (former) CEO
.