culinary arts training program
Goal: Learn the skills needed to obtain high-demand positions in the Food Service industry.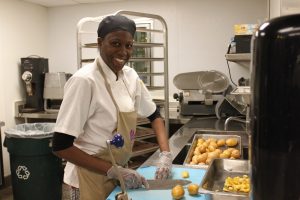 Days/Hours:  Training is 13-weeks of classroom and hands-on learning in our industrial kitchen. Classes meet Monday-Thursday, 8:00 am-2:30pm at People Serving People, 614 3rd Street South, Minneapolis.
Training: Learn about baking, soups/sauces, sanitation, deep frying and sautéing, roasting, stews/braising. Learn to use kitchen equipment and analyze recipes. Learn at your own rate. For the final exam, you will plan and supervise the creation of a full-course meal for up to 350 guests staying at People Serving People.
Paid Training: We pay students $13.00/hour during training. We provide the books, uniforms, and other class materials. (12 paid weeks with 2 unpaid partial days for ServSafe preparation and testing.)
Student Requirements: Applicants must pass a background check (no violent or sex offenses). Basic math and reading skills are important, and tutoring help is available during the training. Students must provide their own black leather, non-skid, non-slip shoes.
Training Sessions & Class Size: We have four sessions per year, usually starting in January. You can request an interview three weeks before the start of the next session. Space is limited to three students so each person receives individual attention.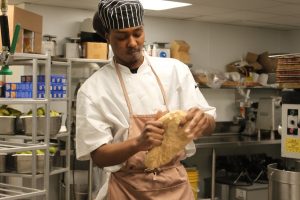 Employment Readiness: Students work with People Serving People's Employment Advocates to create resumes and search for employment before graduation. Graduates have the skills to obtain jobs earning an average of $10-$12 an hour.
Location: People Serving People, 614 3rd Street South, Minneapolis. We are near US Bank Stadium, close to light rail and bus lines.
Benefits: Graduates take the Servsafe Certification, and they have opportunities to interview for post-training internships at People Serving People and partner restaurants.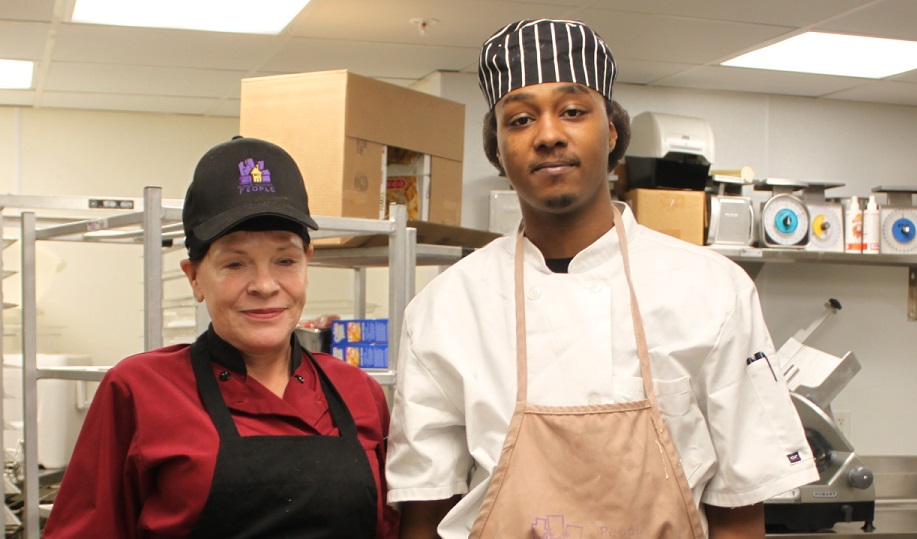 To apply for the culinary arts training program, download the application. Complete the application and fax to 612-333-7608 or email a scanned copy to employment@peopleservingpeople.org
Please note:
Not all candidates will be selected for an interview. 
Arrive at your appointment on time to take a pre-test and complete a program application.
Admission – The Culinary Arts instructor will select 3 candidates who they feel are best suited for success in the program.